new(ish) releases … check em out:

Map Collection – Praxis parallelogram the subtle spirit warrior worn thru like shoes the day keeps on walking — there's a forgotten logic to it all (BUY CDr or DOWNLOAD!!!)

PPTSSWWTLKTDKOW—TAFLTIA is the second album from Map Collection (after 2016's s/t debut on Midori Records) & the Oakland duo continues to explore uncharted sonic terrain in a series of electronic & electro-acoustic excursions recorded between 2015 & 2017. Released as a limited edition Infinity Series CDr.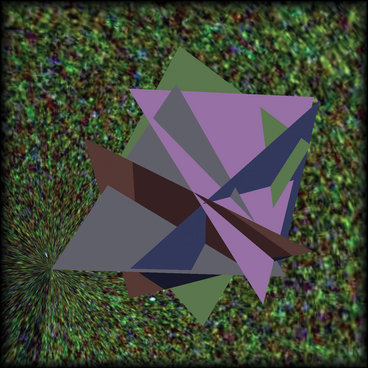 Black Unicorn – Insect Songs (BUY CDr and/or DOWNLOAD!!!)
Insect Songs is a series of short form sonic explorations by Black Unicorn. Drifting toward dissonance, IS seems a natural follow-up to BU's earlier Alien Jewelry (Further Records, 2014) alongside the textural interstices heard on Traced Landscapes (Field Hymns, 2012) but gone are the blankets of ambience instead supplanted by noise and contrast and the certainty of void. IS comprises twelve songs, eleven ~3 minute tracks and a twelfth that finds all of the previous recordings layered in cacophony. Recorded 2016 at Mills College in Oakland, California using cassette tape and modular synthesizer, IS is a different sort of BU album while remaining a facet of the transdimensional jewel hinted at in earlier works. Released as a limited edition Infinity Series CDr.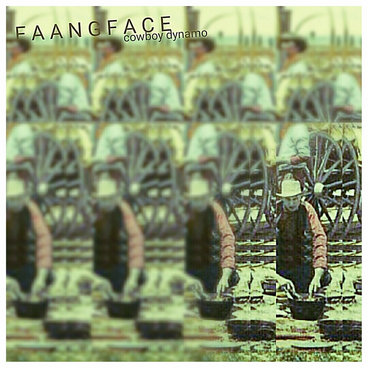 Faangface – Cowboy Dynamo (BUY DOWNLOAD!!!)
Oh no! it's another album from the infamous Faangface (Joshua Maxon Novak)… RCNDIG010

Curt Brown & Joseph Minadeo — Stone Land (BUY BOOK and/or DOWNLOAD!!!)
Stone Land is a book/album collaboration by Curt Brown (RCN, Eucarya Press) and Joseph Minadeo (Patternbased, Low in the Sky) that continues themes explored in 2011's Wood Land (Infraction Records).
Stone Land is presented as a 6″ x 9″, 36pp trade book and digital download. The book consists of fourteen full bleed page spreads, each corresponding to a track on the accompanying digital album.
credits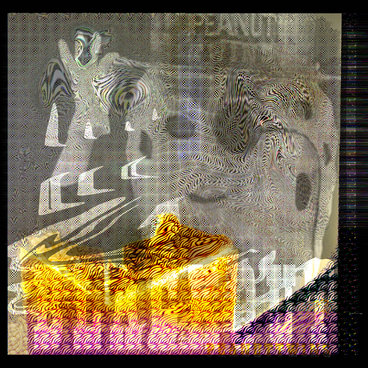 Peanut Twins – Blackout! b/w The Peanut Wins (FREE DOWNLOAD!!!)

Blackout! b/w The Peanut Wins is the debut album from Oakland, California's very own Peanut Twins — presented here for yr listening pleasure as a pay-what-you-want digital album (free to dub, burn, lathe at yr leisure). Blackout! offers two extended form improvisations recorded at Mills College in Oakland during the Summer of 2016 by J.C. Brown Jr. & A.E. Cohen — the Twins craft a singular leguminous visitation equal portions catharsis and contemplation under the axiom of nothing is true, everything is Peanut Twins.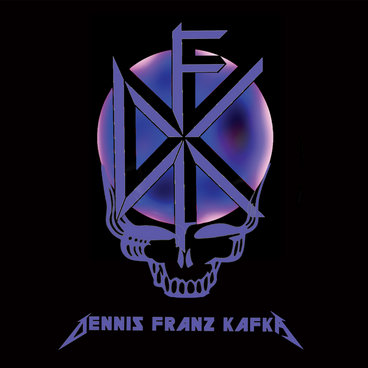 Dennis Franz Kafka — DFK (TAPE SOLD OUT, BUY DOWNLOAD!!!)
Dennis Franz Kafka (DFK) is an amorphous entity telecast from an alternate space-timeline: a paranoid police procedural gone renegade, soaked in cough syrup and non sequitur, tamed by the anomaly of observation. Rusted robot rebels all 'roided out on relativity and revelation, ready to shout the ecstatic word, the electric now for the sake of why not. Or maybe DFK is a shadow corporation with transdimensional connections and unclear motives, channeling ineffable currencies from impossible worlds, smuggling illicit sound relics across the borderless boundaries of low art and high experience (or vice versa). Regardless of intention, DFK is here and the world(s) will never be the same.

blckdth — blckdth (BUY TAPE and/or DOWNLOAD!!!)
blckdth is a full-length cassette album built from free improvisations recorded during the summer of 2014 at Rare Books in Cleveland, Ohio by the trio of Ben Osborne (Tusco/Embassy, Fire Death, Rot Ton Bone), J. Guy Laughlin (Fire Death, Tanked, et al.), and Curt Brown (RCN, Black Unicorn, Mousecop) using an instrumentation of bass clarinet, guitar, drums, modular synthesizer, and various electronics (including the infamous Rot Ton Box).

Baingan Bharta – Peace Earth (BUY CDr and/or DOWNLOAD!!!)
the formation of a new paradigm
borne from the abyss
and sworn outward to stutter
the word held in the mouth like a mirage
PEACE EARTH is the second CDr album from BAINGAN BHARTA, the braindance alterego of RCN's Curt Brown.
Presented as a pretty limited CDr w/ photo inserts.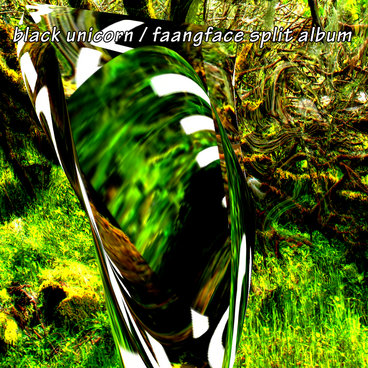 Black Unicorn / Faangface Split (FREE DOWNLOAD!!!)
Limited edition 15 ∞ infinity series CDr & maybe more tape (ask squash).
Recorded 2014 in Northeast Ohio.